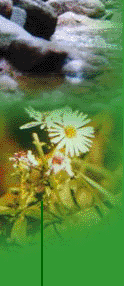 The Shirrell's Life Adventures

Home | Our New Baby Chihuahua | Workamping Hinton Park | KOA Branson, MO, where we worked 2003 and probably 2004 | About Me | FAVORITE LINKS, not constructed yet | Contact Me | Family And Friends | My cat "Jumanji's Mystifiant of Gateway" | Vacation Photo Album | My Resume | Cyber friends that I correspond with
We hope you will enjoy the trip through our life together. We were married in April of 1986 and have had many wonderful times that we would like to share with you.

You will learn about our family, friends, pets, and our adventures as we are full time R.V.er's. No longer tied to one place, and living full time in our lovely Fifth Avenue 5th wheel.

We will continue to add to this site as time goes by, so please check back in.

Our "new" truck 2003


1999 Ford, V10, sure pulls the R.V. better.

The Shirrell's with their Fifth Avenue 5th wheel


Pat and Cletis 2002

Our new R.V.


Thor Fifth Avenue 5th wheel
We have been working at Branson KOA this year, 2003, and having a lot of fun as well as making a lot of new friends that I will place in our friends pages.

Taken at Ozark Country Campground, Out Front Door


December 13, 2003

Easter Flowers from daughter Jeri Lynne


What a surprise April 2004

Mother's Day Flowers 2004


Sent to me from my son Steven Doyne

My night blooming cactus


I babied this for 2 yrs. It was 1" when started it.

Updated April 9.04

Click below to sign guest book. Just to let all my friends know that I receive an email when you post a comment, along with your email address so that I can thank you.

We update often, so check back soon.